Sales are the lifeblood of every business. No, it's not only about about being passionate and doing what you love, although that can buy you a ticket to the club. Passion alone will not pay your bills. Knowing what to sell, how to get started and when to take the plunge, is how you win big.
Let's take a close look at what it takes to buy an existing ecommecre business that's a proven business model. By taking the headache out of launching an online business from scratch, you can fast track your way to the lifestyle of your dreams.
Introducing The Wet Shave Club
Rohan Gilkes and Kevin Periera bought an existing ecommerce site The Wet Shave Club on reddit for only $4K in 2014, partnered with another redditor and together they spent 2 months completely retooling the business, followed up by 3 months of intensive marketing, they were less than 30 days away from $100K in revenue in October 2014.
What I LOVE about their case is they went into this not knowing a thing about selling and shipping products, logistics, inventory, warehousing, or even wet shaving for that matter. But they live in the information age. Anything under the sun can be figured out if you're resourceful enough and willing to bust your ass until you make yourself an expert in that thing. Remember thses guys are are not well connected, nor do they access to a gazillion dollars in VC funding. They just work hard, and they're just getting started.
Here's their story

About 6 months ago, Rohan came across a thread from a guy on reddit looking to sell an ecommerce business he owned Rohan contacted him and found out that it was wetshaveclub.com a wet shaving subscription box service.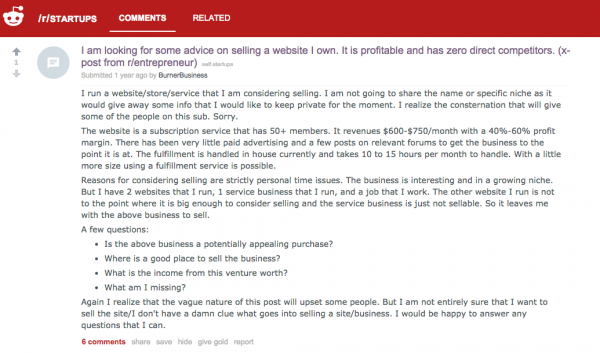 I felt like I could make it work given the fact that dollar shave club had proven out the model so I said – Let's do it!