To get started. Please enter the one-time payment of $27.99 below and click pay now. As soon as your payment is successful you'll be re-directed to your three video tutorials total viewing time approx. 30 mins.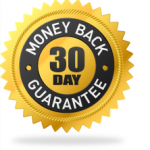 It's 100%risk-freee. If you don't feel you like you got 10x the value from the training material I'll show you, email me within 30 days, show me you completed the tasks, and I'll happily refund your full payment promptly and courteously.
See you on the other side.