Take a journey with me into the hearts and minds of successful Ecommerce Heroes and Heroines to find out what it takes to build a global empire – from scratch.
——————-
Watch Izabela Motyl, Owner of ISAMO Crochet  http://izabelamotyl.co.uk/ London
Louise from Ecommerce Heroes speaks to Izabela Ignatowska at ISAMO Crochet talks about her world famous Merino Wool Designer Mittens collection, and growing patterns business, available to download direct from her online store. This video has had over 170,440 views on youtube and was shot on my first smartphone, in 2010.

——
Watch Raphaëlle de Panafieu –  The House of Duvelleroy Paris
Louise from Ecommerce Heroes speaks to Raphaëlle de Panafieu from The House of Duvelleroy, Paris, about how they revived a French fan making business, originally founded in 1800's.
———

Watch Rosie Wolfenden from Tatty Devine London
Watch our video interview with Rosie Wolfenden from Tatty Devine. Celebrating 10 years at the top.
————
Watch Prints & Home Furnishing Originals by Sam Wingate 
Sam Wingate has been screen printing for the last ten years he started with a stall on Brick Lane in London and now has a store on Colombia Road. Louise from Ecommerce Mastery met up with Sam at Meet the Makers set up by the WeMakeLondon Craft Spectacular team to talk about his work.
————
Welcome to The Ecommerce Heroes Show
The Ecommerce Heroes Show is a popular webshow that originally started as a series of soundbites from the handmade designer community called CraftNations and grew into something much bigger.
My mission is to dig deep into the hearts and minds of ecommerce entrepreneurs to reveal the steps it takes to become an ecommerce owner, the steps everyone want to know, but hardly ever reveal.
Our guests share actionable tips and strategies that help you design your ecommerce store, and live the dream.
In this show, I'll interview inspiring and successful ecommecre entrepreneurs,
in the world who are doing extraordinary things.
If you're an online ecommerce owner who wants to build your authority, and powerful personal brand online, so that you can make more impact in your ebusiness and life, please get in touch
we would love to feature you!
Thanks,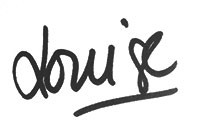 Do you have a story to tell?
Get Featured, we'd love to interview you!

——–
Get updates, Subscribe!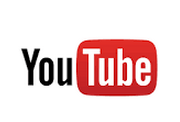 Are