Hi, I'm Louise,
If you have the ambition and the vision to develop products your customers love to use, I would love to connect with you.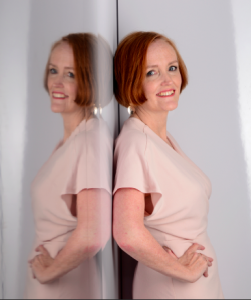 Here are the best ways I can support you:
UX Consulting engagements vary depending on where the challenges are in your user flow.

I specialise in helping e-commerce and SaaS products reach world-class churn, the golden 2%.

We would work together on clear mission based projects with specific objectives and deliverables. 

The initial engagement period is usually twelve weeks. 

My clients regularly extend the original term period because the

 user-centered design process I help them impliment gets impressive results.
They rarely go back to the way they worked before.
Contact me to see if we're a good fit and I'll get back to you within 48 hours.
Ideas of how we can work together:
Deep customer research and recorded interviews: in person, by phone, user testing remotely or onsite moderation
Gathering customer's DIN -daily information needs- by using the powerful 'experience sampling' method.
Invalidating ideas to find the real sweet spots.

Real not 'bullshit' (not my words) persona creation, defining use cases, user flow diagrams and interaction design documentation.

Creating wireframes and lo-fi prototypes based on deep customer research.

Creating assets once and publishing everywhere: COPE. 

Re-designing global header and footer menus based on customer and business requirements.

Gathering quantitative and qualitative data on consumer behaviour. 

Content strategy, content audits, content model definition.

Short or long term contracts on-site, remote, or travelling between offices.
More about me:
The UX process: Analysing UX Research first, then content strategy or wireframe design, then interaction design and development. All three disciplines are separate phases and one step informs the next.
Available for UX Workshops including Content Audits & Strategy, IA Redesigns, Usability Testing, UX Design Guidelines, Human Mind & Usability, UX Redesigns, Writing Compelling Digital Copy, Managing UX Strategy
Based on planet earth for anything recurring, with the top companies and founders in their field
Not a Purple Unicorn. I'm not a front-end developer programmer. The best match for me is a company who requires a super detailed UXD workflow.
I love to interview customers and get inside their heads, if you don't, or don't know how I'm the UX researcher for you.
Working in a collaborative team, I can Lead UX, be the solo UX (only UX person on the project) or offer UX support if your team is overwhelmed.
Carried out user testing with formidable candidates in excellent places including my favourite place: the University Of Cambridge Department of Experimental Psychology Lab.
Experienced with web, mobile web and responsive design, iOS iPhone and iPad, and Android phones and tablets. I've built and managed my mobile projects with LIVE apps currently running in PLAY and iTunes.
It's best to get hold of me on email, Skype or Facetime if you want me to respond quickly.
More about Louise:
Louise brings over seven years of experience of working with e-commerce brands including Liberty of London and the Net-a-porter Group the world's largest luxury e-commerce site focusing on user design methods and working with design and development teams to identify user needs and deliver world class products.
Louise co-founded CraftNation and Foodnation both startups. She's the author of this site, which helps e-commerce brands increase revenue. I've been featured in the press. And I think that design is only a small part of overall user experience. I help my clients who are looking to make it big in the world of e-commerce. As a UX designer I support my clients in:
Identifying customer needs using in-depth research
Designing content that sells
Developing products, that solve a problem
Generating customer loyalty through automated systems
Louise shows clients how to build a UX system, which allows them to ruthlessly focus on driving traffic and in turn sales to their website.
If you have the determination and product to become an e-commerce leader in your niche, Louise would love to connect with you.
Please contact me for the password to view my UX portfolio.
Thank you.