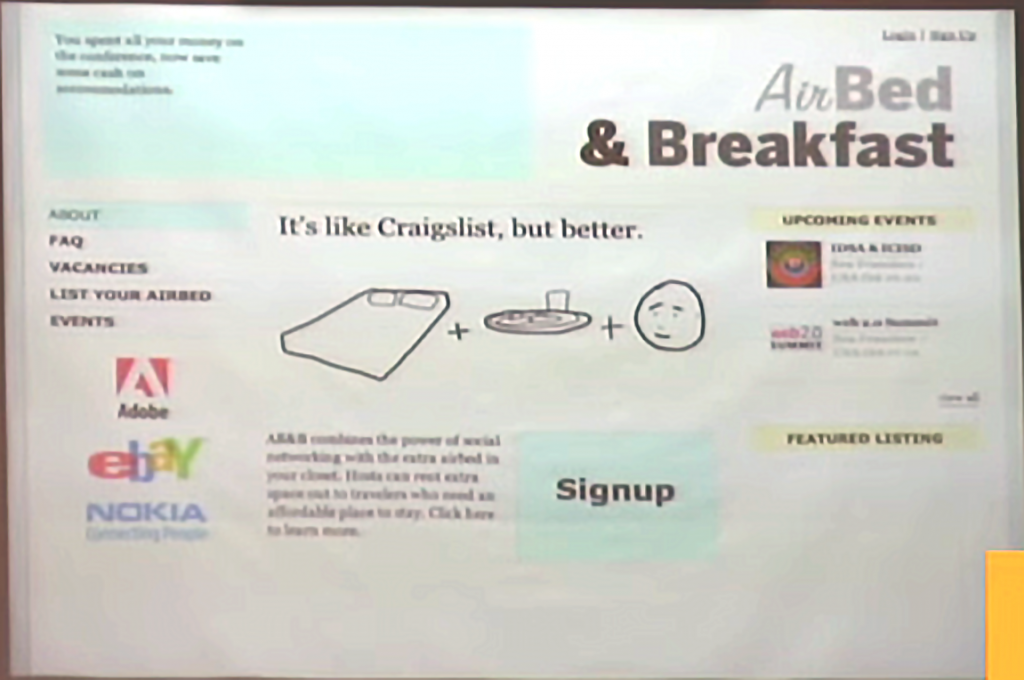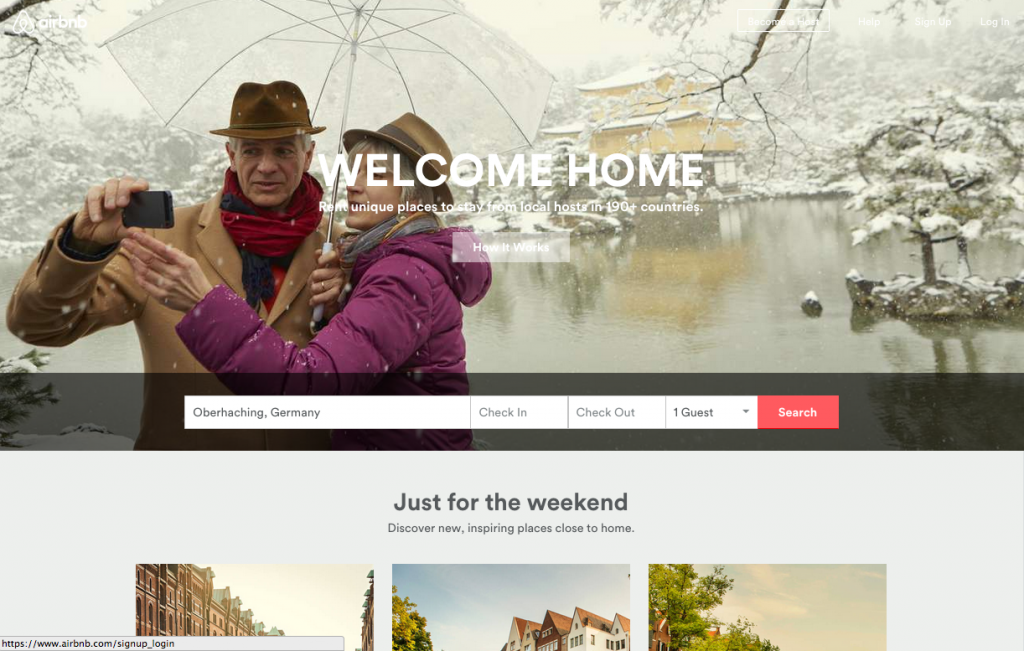 Building a digital business is fundamentally an experimentation in search process. If you're not getting deep into the minds of your customers using deep research and testing techniques, it's going to be really hard to get them to use or buy anything you build for them.
"Entrepreneurship is fundamentally an experimentation in search process." Chuck Eesley – Assistant Professor, Management Science & Engineering, Stanford University USA.
Without giving low-cost experimentation a go to discover customer requirements, you risk throwing money down the drain, including ruining your mental health, jeopardising your reputation, and losing the patience of friends and family.
What if you could reduce the financial risk associated with launching a new product? What if there was a way to inexpensively test your ideas before you launch them. How much would that mean to you?
There is, it's called user-testing and it's exactly like looking into a crystal ball.
Understanding what your customers value about your products in the language they use, is the best way to build a digital business. By user testing with customers you can get upfront buy-in and you can sell them products they will value again and again.

Validating an idea
I've experienced digital product owners bailing out of this process – because it can be overwhelming talking to potential customers if you're new to user testing.
User testing forces you to address product weaknesses. Discovering your business needs are not about your needs is essential –especially if you've invested much time and money on starting a business. From my experience people never use your products as you thought the would. That's why it's essential to start with a basic prototype of your idea and start to gather feedback.
If you don't have a website yet and want to validate products, get a few products out to potential customers to find out their preferences, ask your customer what they want, what would help them and what they would find useful.
An early iteration of Airbnb.com. Yes. It looked like this.  A beautiful example of a minimum viable product. All the important information is front and centre. 
A lo-fi paper prototype is a great way to test a user-case or "story" with customers, and then gather feedback and iterate the business model or design, based on that feedback.
Get your idea in front of real customers as soon as possible. Ditch your 50 page business plan, build a lo-fidelity prototype and start testing, even if it's only a lo-fi prototype sketched out in pen and paper.
Ann Miura-Ko from Floodgate explains the importance of the actual business model and testing assumptions about the model.
Your goal is to reduce financial risk from the beginning. By building simple user-testing methods into building your business so you don't have to spend a great deal of money on ordering your stock upfront, because the customer will let you know what they prefer. You should be identifying real customers needs not "make believe" product requirements based on how you think it should work.
Here's my 5 step framework to help you identify customer requirements, by user testing your products to reduce the risk of an expensive failure:
1. Start Experimenting and Document the Results
It's really important that you document and produce evidence of your


 experimentation and search process. The process helps you identify business model ideas that people want, and helps you eliminate weak ideas with no demand. I want to repeat that. This process helps you identify business ideas that people want, and helps you eliminate weak ideas with no demand.
Next time you hear yourself saying, "I know my customers would love this idea, there only X dollar each, I only need X amount" STOP. TAKE A STEP BACK. AND BUILD AN EXPERIMENT TO TEST IT.
Set up a Word Press blog, or use the Lean


Launch website (my favourite place to document ideas) and document your


 experimentation throughout the process. As a team you can use


 Skype or Google Plus hangouts for team conversations if you 


can't all get together in the same place at the same time.
Allow a good 4-12 weeks to test a simple business model idea with your network, your network must be potential customers – if you don't have any, but know where they hang out, go and introduce yourself and get to know them better, ask them how you can serve their needs better than your competitor.
Post simple questionnaires to twitter, Facebook or your email list, RESPECT Customers TIME – keep it short – 3 questions at the most, avoid a 27 question diatribe
Interview customers in person or over the phone – ask their permission for you to record them – recordings reveal amazing insights amongst every intonation
Screen record people using your website or products – sit in as a moderator – make them feel comfortable, ask your customer to perform a couple of tasks on your site. Ask them: What do they see? What they would they like to see? Ask open-ended questions. Such insight can reveal ideas you never thought of and take your business to the next level fast
Ask customers to keep a diary of how, when and why they use your product during the week. This is called ethnography – it can lead to deep product insight.
Ad Words – create a low-cost campaign and link it to a landing page to collect email address of interested parties, measure the reaction
Facebook Ads – see how much interest an inexpensive ad campaign can generate. Measure the results of two or three ads to compare which one gets the most clicks
Desirability Study – how likely would you buy this on a scale of 1-10?
Participatory design – ask your customers how they would design your products
Collect potential customers email addresses – get their first name – this is basic stuff. Respect their inbox, get them to opt-in to your newsletter, don't spam them because you just got their email from a competition you ran, if they entered a competition they want to win your prize, send them an opt-in email to see if the want your newsletter too, you have a 2% chance they will. Yes that's an average conversion rate.
Use mail



term, postmark, Google groups, or create online surveys with



 Woo Fu, Zoomering, or Qualtrex, to try to get more



 information about your target customer segment.
Continuously check in on how you're


 doing in the process of experimentation.


 You base your assumptions about a piece of the



 business model and what you end up finding eg. "I believe people want to buy customised city bikes" prepare tasks to find out:
What type of bikes do they buy now?
Where do they currently buy bikes and why?
When do they buy? What's the purchase trigger?  How often?
Allowing customers to reply anonymously gives people a chance to be 100% honest about your product, and they will be. You need to hear this and develop a thick but always inquisitive skin, if you want to be successful.
Here's an

 example of a questionnaire I put together for a client using Google Forms – a FREE survey tool that you can to create a basic questionnaire with and then send out to customer via a link.
Keep your website as simple as just a splash page using LaunchRock – make sure you include:
A value proposition (the problem your product solves)
Summary of benefits from using



 the product,
Perhaps a short survey
A call to action,



 such as leaving a e-mail address to learn more
For none 



coders you can even make a quick prototype of how the site



would look in Powerpoint or you could use, sites like



 Google sites, Weeble, Godaddy, WordPress. These can all



 enable even people with very minimal coding skills to 



create a basic web site.
Here's a link to a series of user flow pages I designed in Powerpoint to indicate the install process for a chrome plugin. Click to view the whole document.
Write out the tasks you want to test and monitor your results. Don't know how to use spreadsheets? Take a course, you'll be using spreadsheets heavily as your business grows.
2. Get early customer buy-in: "Yes, I want it now. How can I pay?"
Warning: this is not a fast process, it requires planning and patience. It's not for everyone, but if you are willing to put in the work, it will yield successful results.
I'd like you to start out with your customers in testing, identify the people who will



 actually want to buy this product. You want to able to get hold of high quality data and this can cost $1,0000's, but in London if you join the British Library you get access to THE MOST AWESOME HIGH QUALITY MARKET RESEARCH ABOUT YOUR CHOSEN SUBJECT FOR FREE in the IP centre Business Library. This is phase one.
Who are they?
How many of them are there out there?
What's trending in this area?
Who are the market leaders? What are they doing? What are they not doing?
Most importantly – Is this market GROWING or DECLINING?
If you don't have the answers to the most basic assumptions of your business. Go and get them.
If you use the lean launch lab website to establish your questions and testing gather evidence and monitor your testing, you'll see something like this.

Next you want to try and 



see if the domain that you are interested in using for your 



company is available.
You can use products like Domainr 



or Demise. For web or mobile ideas, try and 



build a low-fidelity of the website. There's so many tools



 available, even if you are not a coder, or don't have a



 coder on your team. You can still use sites like Google



Sites, or other options to create at least a splash page and



 the front end-user inter interface, even if you can't.
If you've chosen an e-commerce idea you thought was good but your products are in a saturated market eg. there are 40 companies selling the same things as you and in a higher position on Google, and you: have no business training, work in banking, are a stay at home mum, graphic designer, or bricks and mortar boutique owner, how would you know if your e-commerce business idea will be profitable or not?
3. Get a Strong Reaction from Potential Customers About Your Product Before You Spend Money on Orders or Product Development
In other words, get people to buy your stuff upfront, so you have cash flow to grow
Watch and learn: (Fast word to 3.33mins to listen to the awesome story)  In 1980 (pre-Macintosh) Steve Jobs secured 50 pre-orders – on his blank printed circuit board prototype from a local bike shop owner (yes a bike shop owner), but the clearly badass bike shop owner wanted a fully assembled computer, not just a circuit board. Jobs would never have known what his customers wanted – if he sat behind his typewriter all day, writing letters.
Those orders gave Steve Jobs the leverage he needed to negotiate the parts PRE-PAYMENT and build the Macintosh, collect the payment, paid for the parts and ploughed the profit back into generating more sales.
If your customers are not grabbing your product out of your hand right now, then never will, no matter how many colours you offer it in. The kiss of death comment to any idea is "That's really interesting, thanks for letting me know".
If you hear that comment, I want you to down tools and go back to the drawing board. Or – if you've spent £10,000+ on a product you haven't even user tested – start asking potential customers the most important questions you've ever asked them now. If you're uncomfortable doing this – practise.
 The top 3 magic questions to ask your customers:
1. What do you see when you look at this product idea?
2. What would stop you from buying this now?
3. If we could make anything for you what would it be?
Note or record the replies in Lean Launch Lab and use them to build something people will want.
4. Stop Making Assumptions: You Are Not Your Audience
I know you love those white mugs with weird sayings and slogans, you love quirky names for everyday things, you have individual taste in photography, you hate email newsletter pop-ups on your website, you don't want to bother your customers with newsletters, you love the colours green and pink together, you like those bags with tassels, you know you can get them cheap from China. You love holes in jeans, quirky handbags, campfire nuts, yoga, green smoothies, you have a basic grasp of powerpoint etc. STOP THERE.
Guess what, no-one really cares what you like, your business is about your customers, not you. Just because you spent £5,000 on branding and legal fees does not make it attractive in the eyes of your customers.

This could be could be construed as arrogance, it goes like this: "Here's a bunch of stuff I love – I hope you like it to?"  That's just too risky.
Your job is essentially to search for a repeatable successful scalable business model. Once this is formed, you then scale up into a large organisation and a large established company is primarily executing on an already known and successfully proven business model.
5. If it's Broke FIX IT
Inertia and sitting around doing the same unsuccessful things will kill your business.
You know an e-commerce owner has hit the 'trough-of-sorrow' when tired of no sales they start reducing prices based on the idea that they are doing the market a favour by selling them cheaper goods.
WRONG.
You are doing the market a favour if the product you are selling is meeting a market need, at a price which makes you a good profit.
If your products are not selling, dropping prices WILL NOT STIMULATES SALES, because the pricing is not wrong, it's the product to market fit that's wrong.  That's if your product is a good fit for their needs in the first place.
Selling it cheap only hurts your business, and starting your relationship with new customers buy offering them a discount sets a future precedent, which goes something like this:
"10% off, is that all I'm worth to them? Cheapskates, I hope it's more next time."
Imagine that scenario versus, "Wow this product is awesome, I'd definitely pay the full price for it, can I have 2 please, one for me and one for my friend". Which sale would you rather be converting the former or the later?
I really 



want to encourage you – if you're going to do a web or a mobile e-commerce idea,



 to actually create at least the front end of the product to try out my ideas.
In just a few months, your assumptions will be validated. So you'll never have to worry about whether your you are spending your money on doing the rights things again.
Do you want to learn more? Subscribe to my newsletter and you'll get access to my private VIP email list, including strategies and tactics I won't share anywhere else.
I this articles resonates with your successes and failures, I'd love to read what worked or didn't work for you? Please leave your comments below, I read them all.
Thank you,