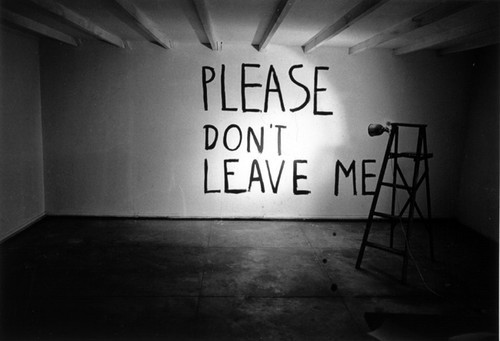 That means for every $5,000 you make on sales another $10,151 disappears into thin air. Over a year that's $121,812. GULP. I'm an abandonment detective and what I've found is on average for every 100 customers that add your gorgeous products to their shopping cart  — 70 of them will abandon the sale*
I love analysing Google Analytics shopping cart abandonment rates, they are so informative. I'm paid to hunt down the reasons why your customers add to basket and then leave, because leaving nearly 70% (in some cases 80%) of your revenue in an abandoned cart is painful.
Whaaaat! 70% OMG, that's way too much, but here's the point –  these figure are only 50% of the whole reason of why your customers leave. User testing can reveal the other 50%, so remember before you decide to completely redesign your store based on a shiny new template, unless you've deeply identified the abandonment issues, a shiny  redesign may be better spent on clearer messaging, highly targeted blog content, email marketing, or Facebook advertising.
Here's why on average 67 out of 100 leave:
Presented with unexpected costs –

56%

I was just browsing -37%

I found a better price elsewhere- 36%

Over all too expensive – 32%

Decided against buying- 26%

Website navigation too complicated- 25%

Website crashed- 24%

It took way too long for the page to load – 21% (more than 5 seconds)

Excessive payment security checks – 18%

 Delivery options unsuitable 16%
EXTRA
 It timed me out – 15%

Price was in a foreign currency – 13%

My payment was declined- 11%
How would you feel if you could fix all of the issues above? What's your dream?
Clearing up unexpected visible costs – what do you still have to cost for? If it's competing with the big guys like ebay and amazon on price – what tips and trick do you think you need to know?
Is it capturing the browsing shoppers email address so you can get to know them one on one with email automation?
Using the knowledge above, do you think you could reduce abandonment down to 25% within a year? Leave me a comment below with your target rate, and I'll show you how you we can make it happen, in plain english no technical jargon allowed.
Thanks, Louise
*According to Baymard Institute, a web research company in the UK, 67.45% of online shopping carts are abandoned.
[ztl_optin slug="discover-the-most-powerful-ecommerce-ux-strategies"]